Back to staff directory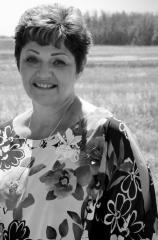 Gr. 3/4 Homeroom
Hello!
I started my teaching career at this school in the fall of 1979. I have had the pleasure of working with many great administrators, colleagues, students and parents over the years. I have taught at many levels of elementary but am currently teaching Grades 3 and 4 part-time at Dr. Folkins Community School.
I have two adult daughters who are married with families. One lives in the Edgerton area and the other resides in Edmonton. I have three beautiful granddaughters, age 8, 6 and 8 months.
When I am not involved with school, I like to spend time with friends attending sporting events and hanging out with my extended family.