About
About
A community that cares about success!
Mission
Dr. Folkins Community School is a safe caring collaborative environment, dedicated to student learning and success.
Vision
To be dynamic leaders in empowering students to be caring, responsible, and contributing global citizens with a passion for learning.
Values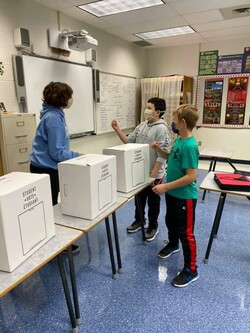 Demonstrate integrity and transparency
Encourage innovation and collaboration
Embrace diversity and belonging
Provide opportunity and choice
Celebrate success and recognize excellence
Take ownership and exhibit accountability 
We are a small school with a big heart.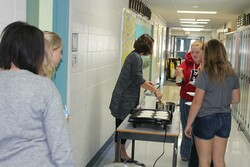 This is typical of the way our team of Nine Teachers, Two Educational Assistants, Principal, Secretary, Librarian, and Janitor work with our students.
Buffalo Trail Public Schools is committed to maximizing student learning, in a safe and caring environment, support by a highly effective team.
Please see the Latest news with links to up coming events. Also on our Facebook page.
Dr. Folkins Community School:
has approximately 100 students from Kindergarten to Grade 12,
located in the Village of Chauvin  
offers a full range of academic courses required for students to graduate  
offers the following extracurricular activities:  

Student Representative Council, Social Justice Club, Yearbook, and Sublimating.
Sports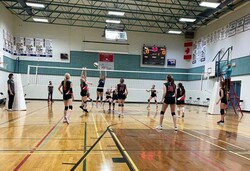 Junior and Senior Level
golf
cross-country running
volleyball, curling
badminton
track and field
High School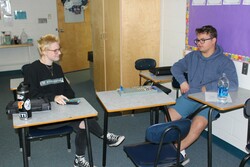 We offer CTS credits through a partnership with Lakeland College. Additionally, with Lakeland, we currently offer dual-credit Welding Program and piloted a dual-credit Carpentry Program in 2015-16.
Grades 1-6 Classes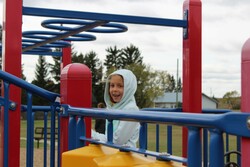 Grade 1-6 classes enjoy their swimming lessons in the Wainwright Communiplex Pool. As well as enjoying playground activities.
Library
DFCS houses a dual library that is open to students and community members alike.  
Public Library is on Thursdays
Parent Advisory Council
School Council supports:
our active council serves up a tasty hot lunch once a month for a minimal cost, as well as providing other important supports.
bussing for elementary swimming
athletic equipment for the school
We are also supported by a wonderful community that truly values education.  
We are a "NUT AWARE" School
We Acknowledge Treaty 6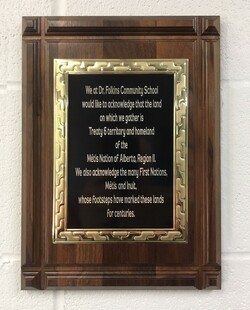 We at Dr. Folkins Community School would like to acknowledge that the land on which we gather is Treaty 6 territory and homeland of the Métis Nation of Alberta, Region II. We also acknowledge the many First Nations, Métis and Inuit, whose footsteps have marked these lands for centuries.