Awards
This area honours the accomplishments of our PhysEd programs and our Extracurricular Sports.
We feel privileged to have the opportunity to honour physical activity and fitness through multiple activities. We would like to acknowledge our dedicated coaches, volunteers and teachers.  
PhysEd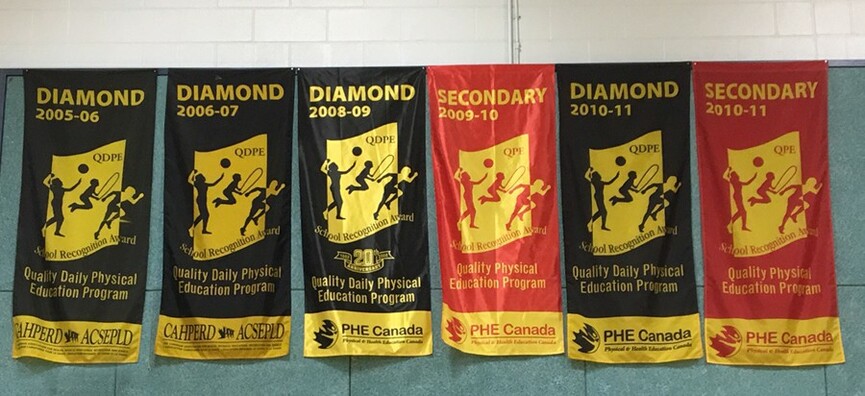 Dr Folkins Community School is multiple winner of of the Canadian Association for Health, Physical Education, Recreation and Dance (CAHPERD) Award, pictured above, for our physical education programs for students. The Diamond Level award is CAHPERD's highest standard for physical education programming. Criteria for the award includes providing 30 minutes of phys ed programming every school day, having qualified phys ed teachers on staff, promoting inclusion and incorporating a wide range of activities into phys ed and intramural programming.
Intramurals And Extra Curricular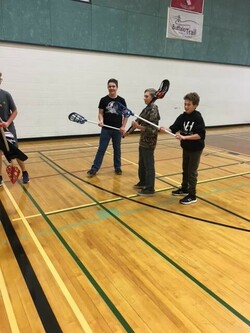 Student at the Junior and Senior High Level compete in their House teams for points. Activities will vary over the Noon Lunch Break.
There are many opportunities for students to join various extra-curricular teams throughout the year. Thank you to the Coaches and the Parent volunteers and drivers.